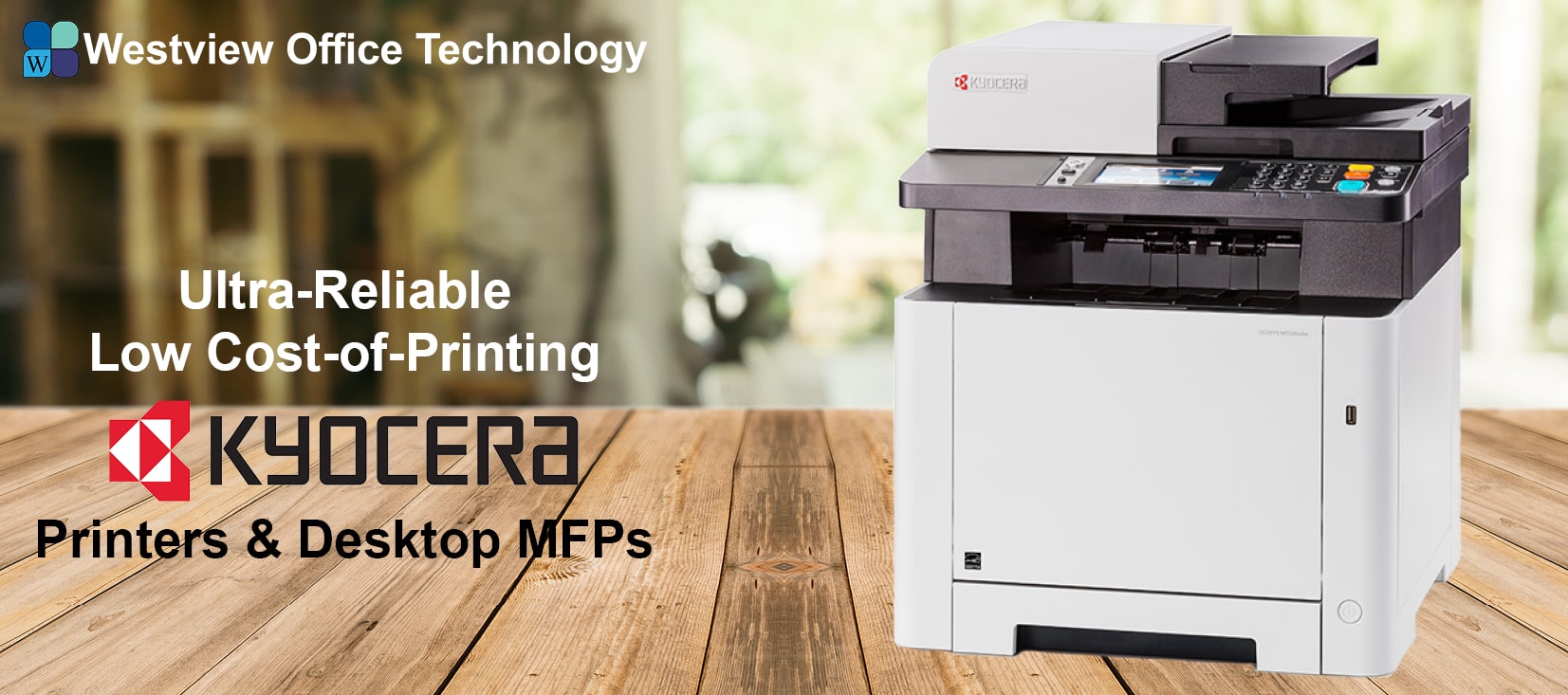 Ultra-Reliable Kyocera Printers & Desktop MFPs
Kyocera offers a wide range of print solutions perfect for SO/HO business environments, as well as high-volume printers with some of the lowest printing costs in the industry for those busy environments where you need a workhorse to go all day long. They are ultra-reliable, versatile, and easy to use, with most models having out of the box wi-fi connectivity. They can be configured with extras like fax kits (MFPs only) and extra paper trays.
Let us put together a comprehensive print cost analysis for you and show you just how much the right Kyocera device can save your business!